Learn the skills to become a oil heat systems technician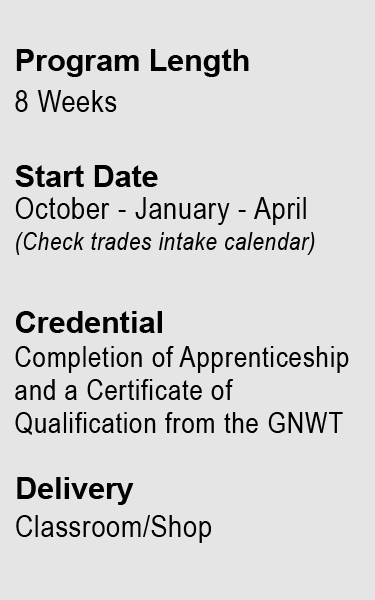 Participants in Apprenticeship programs must be registered Canadian apprentices in the level to which they are applying. Aurora College can accept apprentices from jurisdictions across the Canada, however, all participants must be registered with the Government of the Northwest Territories Apprenticeship Division (apprenticeship@gov.nt.ca ) prior to registering with Aurora College.
For more information about the above visit: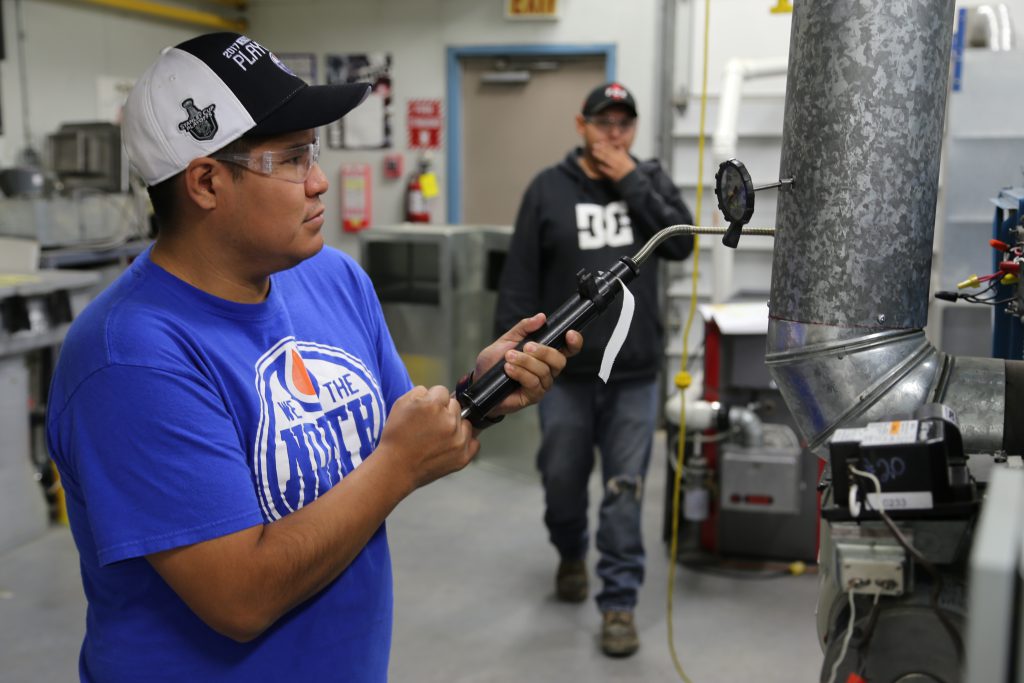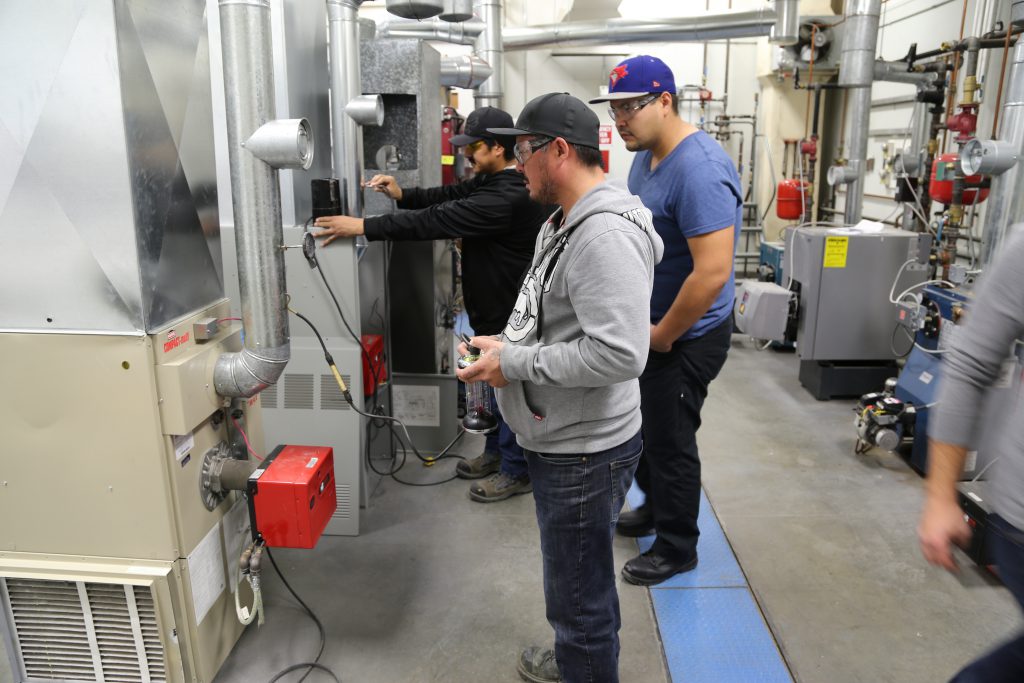 Program Description
Program: Oil Heat Systems Technician
Department: School of Trades, Apprenticeship & Industrial Training
Delivery Method: Classroom/Shop
Location: Thebacha Campus – Fort Smith
The Oil Heat Systems Technician is designed to provide theory and practice in the installation, service, adjustment and repair of high pressure, low pressure, and vaporizing oil burners and in the installation, service and repair of associated oil storage tank installations and piping systems.  Students will also be taught to troubleshoot electrical, mechanical, airflow, and chimney or combustion malfunctions using testing equipment.
The Oil Heat Systems Technician Program is designed for individuals with previous experience in a related trade and provides the technical training required for these individuals to challenge the TQ Exam. It also makes provision for persons not challenging the TQ Exam to obtain knowledge about oil heat systems.
This program outline is based on the 2015 National Occupational Analysis for Oil Heat System Technician.
Program Eligibility
Applicant Assessment
Program Admissions
Program Information
Program Objectives
Completion Requirements
Document of Recognition