Learn skills to enter the mining industry
Program: Introduction to the Mining Industry
Schools:
Program length: 4 Weeks
Start date: Ongoing
Credential:
Aurora College Record of Achievement
Delivery: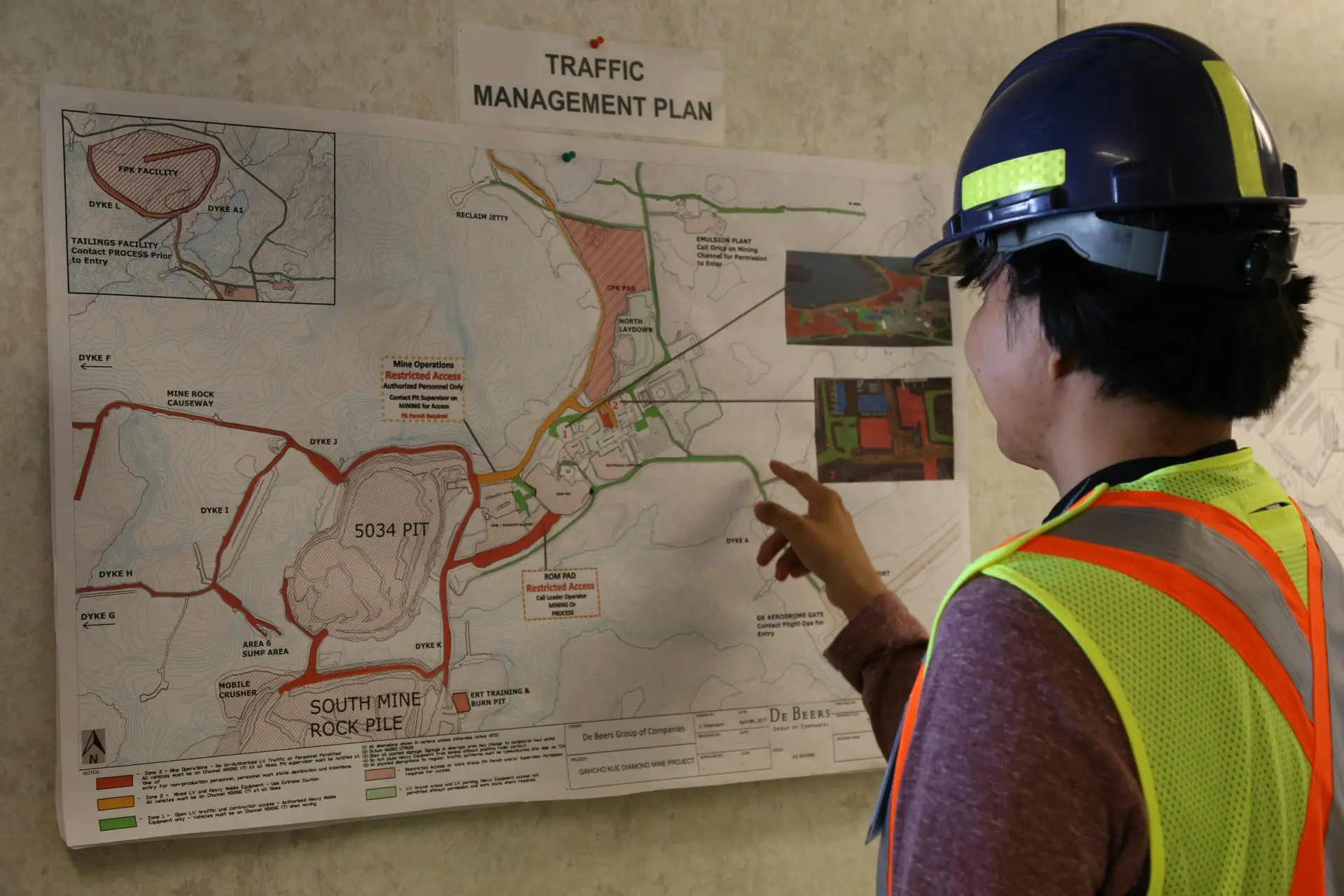 Program Description
The four-week (120 hour) Introduction to the Mining Industry Program will introduce participants to the mining industry in Canada and the NWT. This will include providing an understanding of careers in underground and surfacing mining and mineral processing based on the Mining Industry Human Resources Council (MIHR) National Occupational Standards. In this program, students will be introduced to the industrial workplace; mining operations in Canada and the NWT; mining career opportunities; life at NWT mines; mine safety; and mine equipment used in the northern mining environment.
Program Eligibility
To be considered for the program, applicants must meet each of the criterion listed below:
Minimum 18 years of age prior to commencement of the training program;

Minimum of Grade 9 Mathematics and English, and/or successful completion of

 

Adult Literacy and Basic Education equivalents with transcripts;
Submission of a Criminal Records Check (applicants with a criminal record will be considered subject to a case-by-case review).

 
Employer Requirements
In addition, applicants should be aware that employers will generally be seeking candidates who:
Meet the physical requirements to complete assigned duties as determined through approved medical testing;

Are prepared to be away from their home communities during work rotations;

Possess a valid driver's licence (based on employer policies); and

Are able to meet drug screening requirements.

 
Applicant Assessment
Applicants must meet the eligibility requirements stated above. Individual assessments and interviews may be required. 
Program Admission
Applicants will be admitted to the program based upon program eligibility, applicant assessment results and/or personal interviews. 
Program Information
The Introduction to the Mining Industry Program is designed to provide students with a thorough introduction to mining operations and careers in the NWT. The program is based on 20 days at six hours per day, for a total of 120 hours over four weeks. 
The course material will focus on the NWT mining industry and potential mining careers. Other key topics will include mine safety, mining and processing operations, and mining equipment operation. 
Program Objectives
The primary objective of the program is to provide a basic understanding of mining and processing operations to enable participants to make an informed choice on possible mining careers. Instruction may include guest speakers, classroom activities and other activities. 
Completion Requirements
Students must:
Complete all courses

 

Attend classes and adhere to both Aurora College and program specific policies.
Document of Recognition
Aurora College Record of Achievement
How to apply
Participants must be registered with the Mine Training Society of the NWT to be considered for Aurora College Mining Programs.
For more information about the above visit: