Train to work in one of the NWT Diamond Mines
Program: Underground Miner
Schools:
Location:
Program length: 12 Weeks
Start date: Contact Registrar
Credential:
Aurora College Certificate of Achievement
Delivery:
Classroom
Field-based Training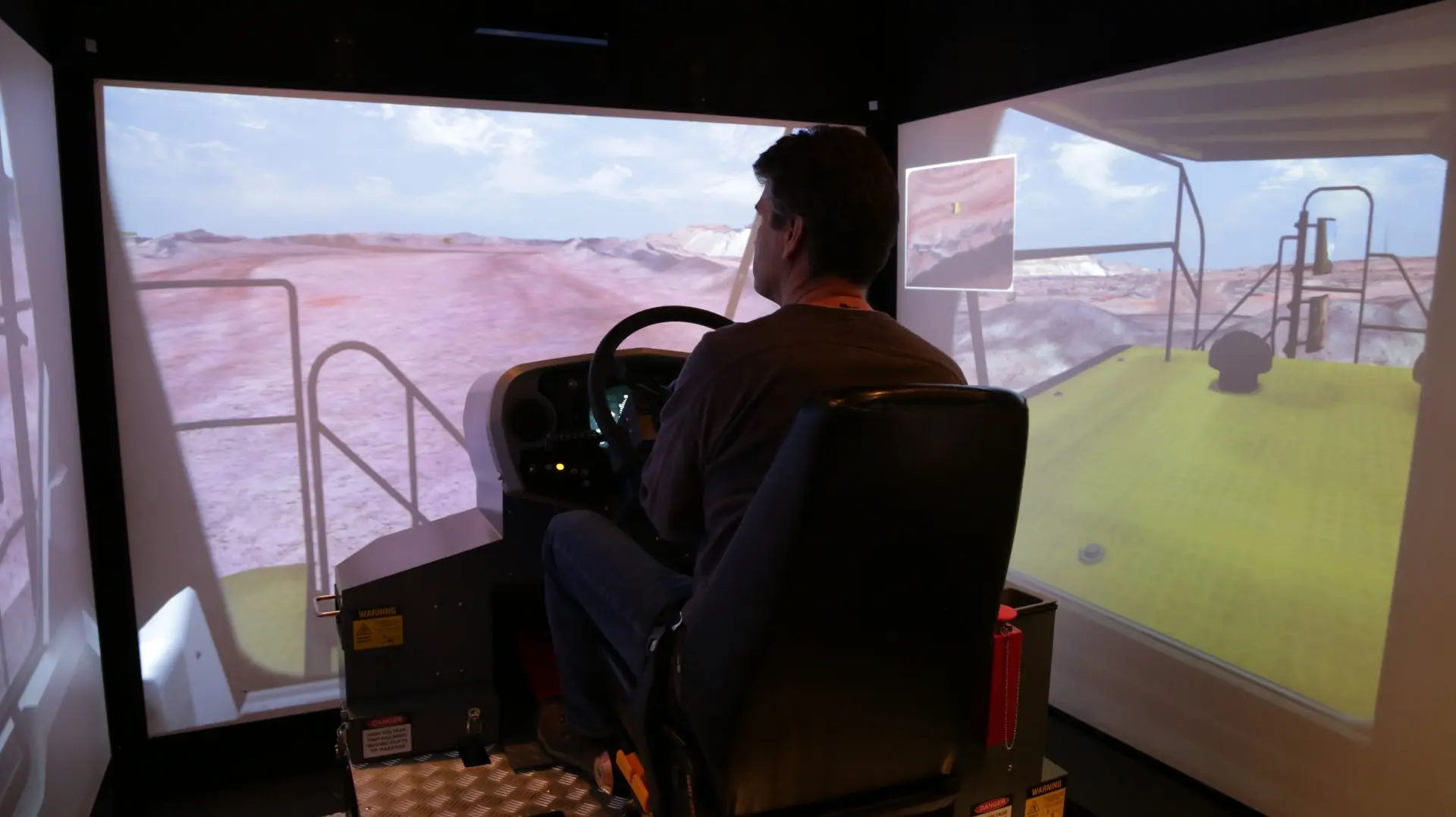 Program Description
This program is designed to provide students with the necessary knowledge and basic skills to consider a career as an underground miner. Course content focuses on mining equipment operation using both underground mining equipment and simulators. As well, underground mining methods, mine services, mine safety and mine rescue theory will be taught. A total of 360 hours will be covered in 12 weeks. Course delivery will have a theoretical and practical component. Students will be able to understand and experience many of the daily routines of an underground mining operation. Certificate training courses will also be presented for Standard First Aid & CPR-A, WHMIS, and Mine Rescue – Theory.
Program Eligibility
Applicants wishing to enroll in this program must be 18 years of age. Individual assessments and interviews may be required. Successful completion of Introduction to the Mining Industry is a pre-requisite.
Applicant Assessment
Applicants need to:
Submit a resume
Submit academic transcripts or Adult Literacy and Basic Education transcripts indicating a minimum Grade 9 or equivalent (applicants may be required to complete a placement test)
Applicants in possession of letters of intent from prospective employers will receive preference
Program Admission
Applicants will be admitted to the program based upon program eligibility, applicant assessment results and/or personal interviews.
Program Information
This 12-week program is designed to give students a thorough and comprehensive overview of underground mining operations with an emphasis on underground diamond mining. The course material will focus on underground mining careers with an emphasis on underground mining equipment operation and mine safety. Experiential learning activities will form a key component of the program, including simulator and actual equipment operation. Students will learn how to work with a partner and as part of a team performing underground mine service duties. Attendance in both class and field activities is mandatory. Students will also receive industry-recognized certificate training in First Aid & CPR-A, WHMIS, and Underground Mine Rescue – Theory.
Program Objectives
The overall objective of the program is to provide participants with a thorough overview and understanding of the underground mining process, mine safety, mining methods and mining equipment operation. Instruction will be both theoretical and practical. Students will be exposed to "real-life" situations by using available resources – underground mining equipment simulators, mining equipment, guest speakers from industry, field trips, classroom activities, etc. The objective is to produce job-ready, entry-level underground miner trainees.
Completion Requirements
Students must:
Complete all assignments to the satisfaction of the instructors.
Attend classes and adhere to both Aurora College and program-specific policies.
Successfully complete all Operator's Manuals for underground equipment.
Document of Recognition
Aurora College Record of Achievement
How to apply
Participants must be registered with the Mine Training Society of the NWT to be considered for Aurora College Mining Programs.
For more information about the above visit: