The Office of the Registrar team is lead by the Registrar and three Associate Registrars. The Registrar is located in Fort Smith and is responsible for administering student admissions and registration, course changes and maintaining student records. This office also issues marks, certificates, diplomas, transcripts and all other documents of recognition. 
The Office of the Registrar also has staff at all three campuses: Aurora Campus (Inuvik), Thebacha Campus (Fort Smith) and Yellowknife North Slave Campus (Yellowknife).


Phone Toll-Free (866) 266-4966
Aurora Campus
Phone: (867) 777-7800
Fax: (867) 777-2850
Email: applyinuvik@auroracollege.nt.ca
Thebacha Campus
Phone: (867) 872-7500
Fax: (867) 872-4511
Email: applyfortsmith@auroracollege.nt.ca
Yellowknife Campus
Phone: (867) 920-3030
Fax: (867) 873-0333
Email: applyyellowknife@auroracollege.nt.ca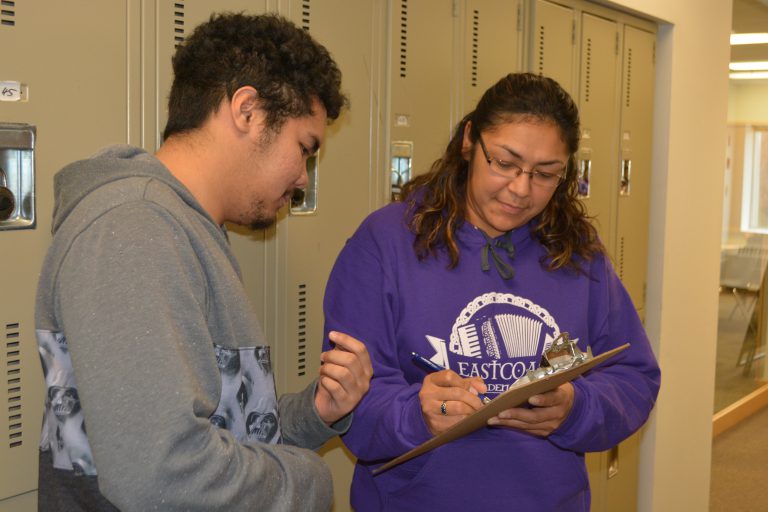 If you are a resident of Canada, please refer to the Online Application Instructions for specific directions about our online application process.
Fall 2022 applications open October 15, 2021 – June 30, 2022
International Applications