Student Housing at Aurora College
Living in student housing while attending and Aurora College campus can add to your student life experience.  Student housing provides an opportunity to meet your classmates, study together, and build connections. 
Aurora College provides a selection of housing options for single students and for those with families. Prospective students can apply for student housing when they complete the online program application form. 
If you are applying to a program that doesn't have an online application, have already applied for your program online but your housing needs have changed, or for further information, please contact campus housing staff listed on the individual campus housing pages.
To be eligible for housing, students must be registered in a full-time program and housing will be assigned once you are accepted into a program.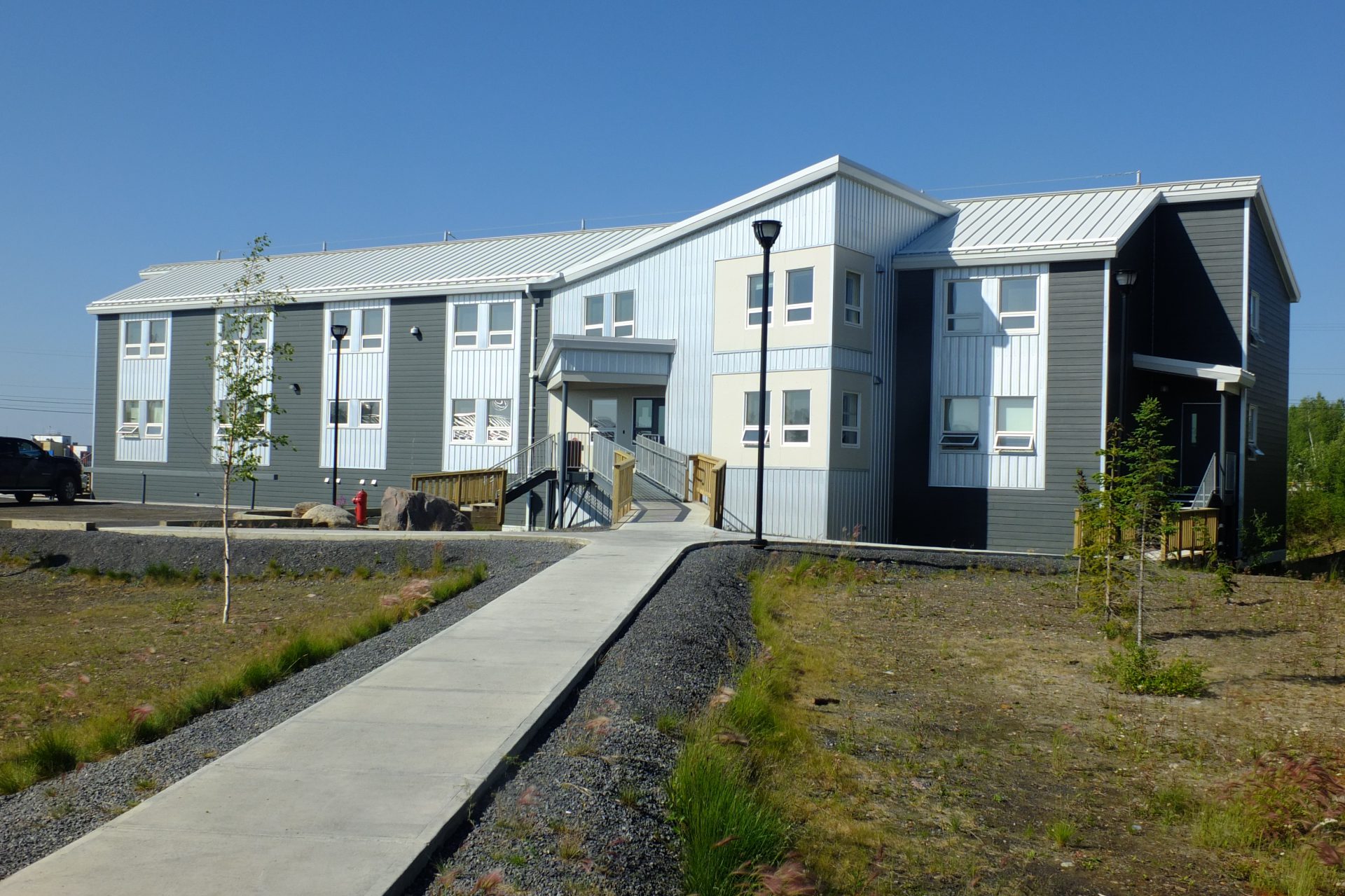 Apply for Student Housing
Open and download or print the Housing Application Form. This form is a PDF. If you do not have a PDF reader installed, you can:


View this page using Google Chrome as your browser (Chrome has a built-in PDF reader – download here.)

Save the form and send it to the campus that you are applying to. Housing availability varies considerably from campus to campus. If your program is offered at multiple campuses, and you require housing in order to attend, then consider applying for housing at multiple campuses.Completed Housing Applications can be sent to the following:
Student Housing will acknowledge all housing requests within 2 business days. If you have not received an acknowledgement, please contact the campus Student Housing Office directly to ensure they have received your application.
Student Housing is assigned after April 1. You will receive an email by April 7 informing you if you have been assigned a unit or been put on a waitlist.
Rent & Laundry
Communication
Student Accommodation Agreement
Community Standards
Tenant Insurance
Key Replacement Fees
Internet/Phone/Cable
Aurora College Residence Calendar
Priority Groups
Rent & Laundry
Aurora College Housing features a variety of units including shared accommodation, dorms, apartments and row houses. Availability of units varies between campuses.
Rent in Aurora College student housing is billed for the entire semester at the beginning of the term. For example, while your rent may be based on $680/month, for the Fall term, September to December, you will be invoiced $2,720 on your student account (i.e. $680/month x 4 months). The amount you will be invoiced will depend on your monthly rate, whether laundry is included, and the length of your residency. You will still be permitted to pay your rent monthly, however your rent will be invoiced once per term.
Some units include laundry and others have coin operated laundry machines. If your unit includes laundry, your rent will include either a $20/month or $30/month amount for the cost of the laundry. The cost of coin-operated laundry machines is based on a per load fee and varies in different locations. When you are notified about your residence placement, you will also be informed whether laundry is or is not included.


Type of Unit

  Monthly
  Rent

Monthly Laundry

Monthly
Total

4 Month
Total

5 Month
Total

2 Month
Total

Single Student  Unit w/laundry

     $350

   $20

 $370

 $1,480       

 $1,850

 $740

Single Student Unit w/o laundry

     $350

Coin
Laundry

$350

$1,400

$1,750

$700

Bachelor Unit w/o laundry

     $525

Coin
Laundry

$525

$2,100

$2,625

$1,050

One Bedroom Unit w/ laundry

     $600

$20

$620

$2,480

$3,100

$1,240

One Bedroom Unit w/o laundry

     $600

Coin
Laundry

$600

$2,400

$3,000

$1,200

2 Bedroom Unit w/ laundry

     $650

$30

$680

$2,720

$3,400

$1,360

2 Bedroom Unit w/o laundry

     $650

Coin
Laundry

$650

$2,600

$3,250

$1,300

3+ Family Unit w/ laundry

     $775

$30

$805

$3,220

$4,025

$1,610

3+ Family Unit w/o laundry

     $775

Coin
Laundry

$775

$3,100

$3,875

$1,550
Rent can be paid through the Aurora College's Online Portal at https://myac.auroracollege.nt.ca.
Communication
Student Accommodation Agreement
Community Standards
Tenant Insurance
Key Replacement Fees
Internet/Phone/Cable
Aurora College Residence Calendar
Priority Groups