Our three Continuing Education offices offer short in-person and online options throughout the year based on our Campuses. Deliveries include professional development courses, computer software workshops, certification-based courses such as First Aid or WHMIS, and general interest courses.
Click on the campuses below to see what is currently offered through each of our Continuing Education Offices.
NOTE: All COVID-19 protocols are to be followed when services are provided in person, including physical distancing and the use of face masks and hand sanitizer. As of March 1, 2022, students will be required to be fully vaccinated and submit proof of vaccination OR will be required to undergo regular COVI-19 testing and wear appropriate PPE. Testing and PPE will be provided by the College.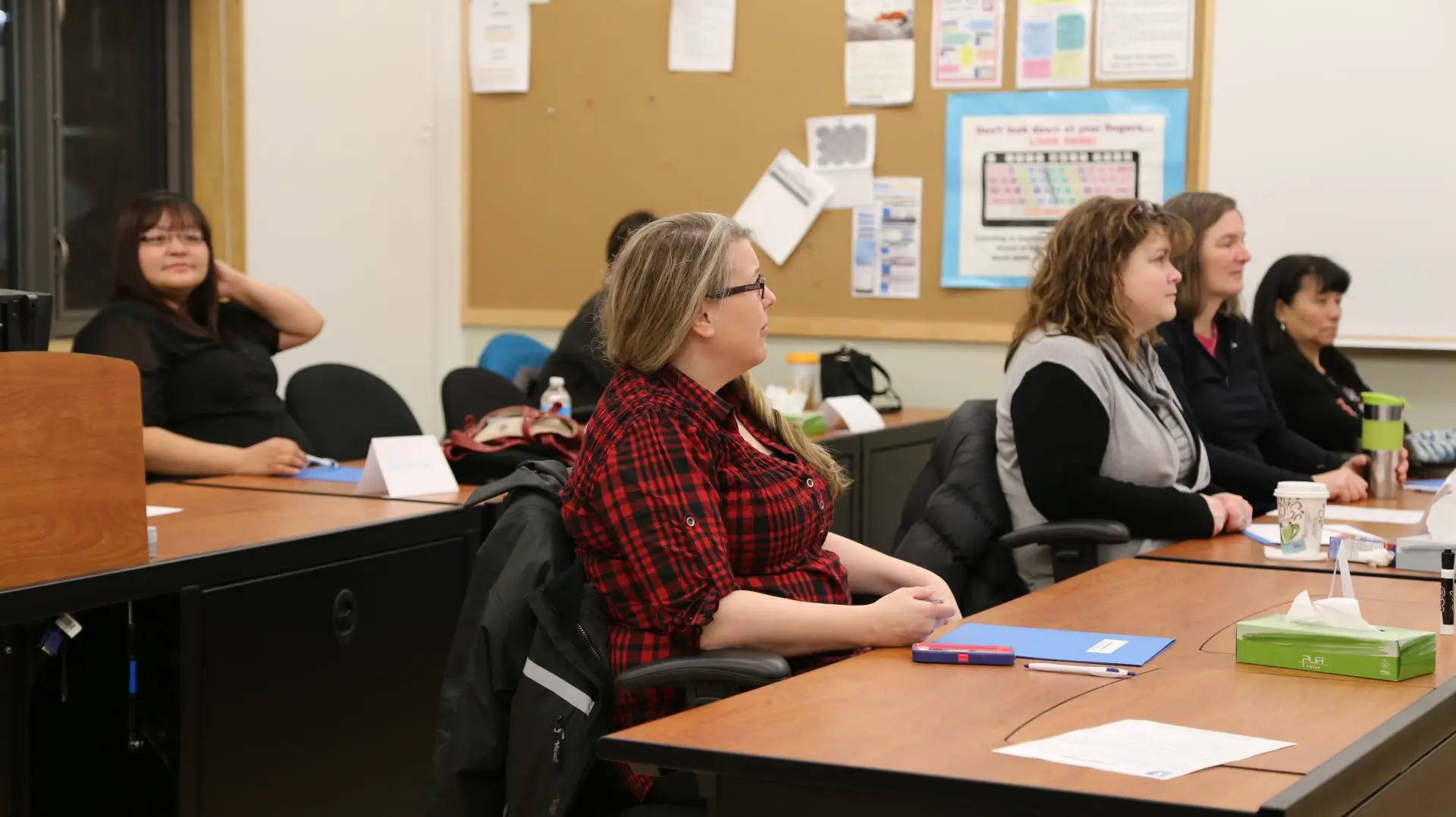 How To Apply
Fill out the Application form and email to your local campus Continuing Education Coordinator
Pay fees or tuition
Application Form
Contact Information:
Karen Horn
Coordinator, Continuing Education 
Yellowknife North Slave Campus
Phone: (867) 920-8802
Email: khorn@auroracollege.nt.ca