Land-based learning with Aurora College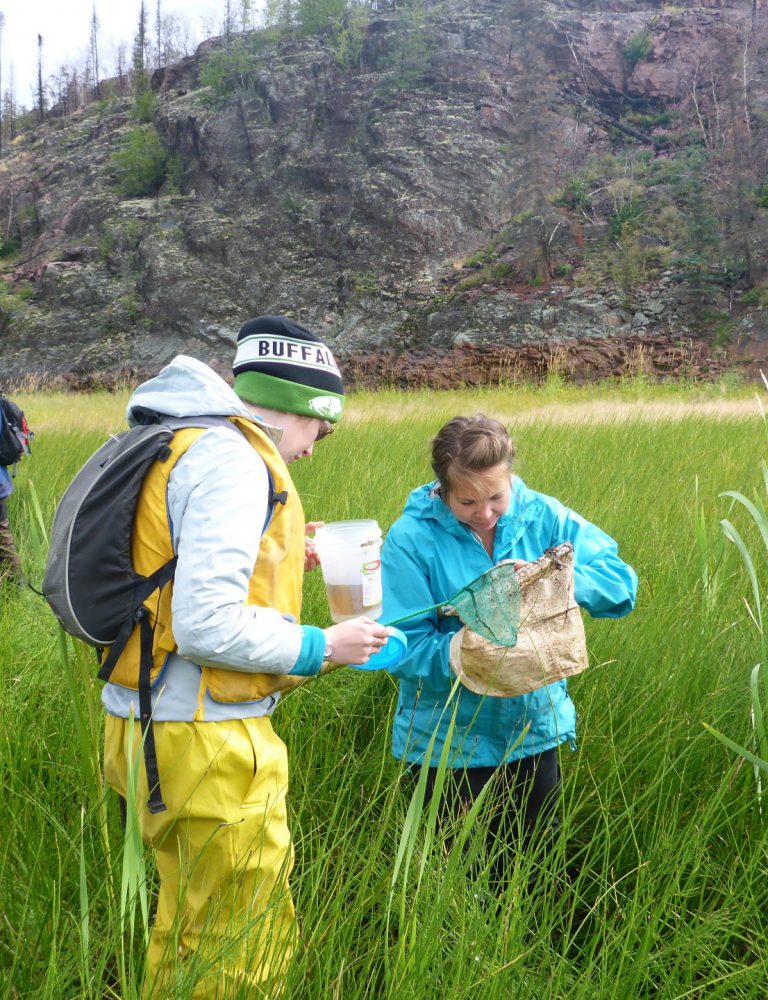 At Aurora College our mission is to demonstrate leadership in the delivery of relevant and meaningful education and research rooted in strong connections to Northern land, tradition, community and people.
We respect and care for each other, the land, water, air and animals by incorporating Indigenous ways of knowing, being and doing in our classrooms, our daily operations and in the values of the institution.
On-the-land learning plays a significant role in creating authentic learning and teaching opportunities for our learners – Whether it is a series of day-trips learning the significant of local plant life for traditional medicines and ceremonies or multi-week field camps that incorporate traditional survival skills and animal tracking and hunting techniques. Aurora College is committed to ensuring these unique opportunities play a key role in our courses and programs.
As Aurora College transforms to a polytechnic university there will be more opportunities for incorporating Indigenous ways of being knowing and doing into everything we do as an institution.
"It is important to me to pass on the teaching from the Elders. With this program, I feel I can complete my goal while learning many more things about the land I call home. I was very pleased that I was able to be educated in an area of interest to me in my home community."
Kyle Kuptana, Inuvik
Environment and Natural Resources Technology Diploma
Wherever possible we integrate land-based learning and Indigenous Traditional Knowledge into our curriculum and our student supports. Many programs feature Elders steering important lessons, others work with Elders and Knowledge Holders to include Indigenous learning and teaching in lessons and assignments. The programs listed below, when possible, invite students to on-the-land learning opportunities which are relevant to their understanding of their future roles as leaders in the NWT.
Learn while experiencing the adventure of a lifetime