Learn skills to enter the mining industry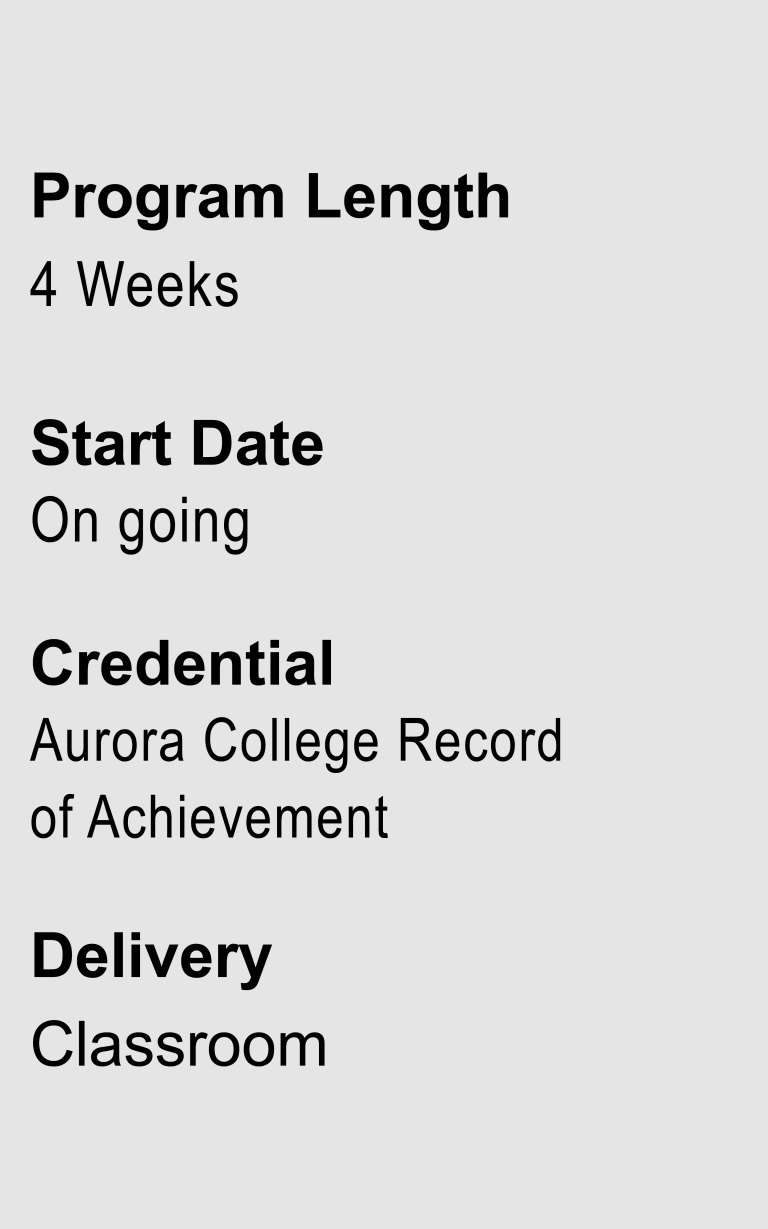 Participants must be registered with the Mine Training Society of the NWT to be considered for Aurora College Mining Programs.
For more information about the above visit:
Program Descriptions
Program: Introduction to the Mining Industry
School: Trades, Apprenticeship & Industrial Training
Delivery Method: Classroom
Program Duration: 4 weeks
Delivery Location: Community based delivery
The four-week (120 hour) Introduction to the Mining Industry Program will introduce participants to the mining industry in Canada and the NWT. This will include providing an understanding of careers in underground and surfacing mining and mineral processing based on the Mining Industry Human Resources Council (MIHR) National Occupational Standards. In this program, students will be introduced to the industrial workplace; mining operations in Canada and the NWT; mining career opportunities; life at NWT mines; mine safety; and mine equipment used in the northern mining environment.
Program Eligibility
Applicant Assessment
Employer Requirements
Program Admissions
Program Information
Program Objectives
Completion Requirements
Document of Recognition