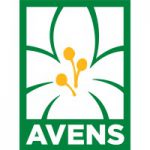 Value: $500
Number Available: 1
Deadline:  Awarded at Convocation
This award recognizes the outstanding achievements of an individual currently enrolled in the Aurora College School of Health and Human Services. The award recipient will first be nominated from the Personal Support Worker Program in Yellowknife. If the Personal Support Worker program is not offered in Yellowknife, then the recipient will be nominated from the Bachelor of Science in Nursing program.
This award is named for the late employee of AVENS who was an ideal Care Aide, was well respected by all, and was an asset to the organization. This award seeks to recognize an individual who:
• Has a good attendance record
• Has completed the program in good standing
• Has high professional standards
• Is caring and understanding
• Demonstrates good listening skills
• Demonstrates teamwork and is able to work with others
• Has a good work ethic
• Is punctual
• Is sincere
• Demonstrates selflessness and a willingness to help others
• Is a "friend to all
This award is by nomination. There is no application process.